TFP Nutrition has been transforming raw ingredients into formulas that provide balanced and healthy nutrition for dogs and cats for over 30 years. What started with the Lone Star brand sold locally, is now a respected business that has a world-wide reputation for quality and food safety. Today, our products are marketed under various TFP brands and we manufacture private label brands that are sold throughout the Unites States in all classes of trade.
Formulated with chicken-based protein for superior palatability, healthier skin and coat, and more energy. Star Pro is also naturally preserved with vitamins C and E. Star Pro's complete line of pet foods provides complete and balanced nutrition for any life stage.
Visit Star-Pro Website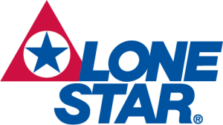 Lone Star's complete line of products are formulated for all life stages of dogs and cats. Nutritionally complete and palatable. Superior pet foods at sensible prices.
TFP Nutrition is built on the principle that every product we produce receives the same level of focus and care as if it was our own. We see your products as an extension of who we are and what we stand for. We don't just manufacture your products. We're your partner every step of the way to deliver your brands promise to your customers.
If you'd like to know more about us, please take a minute to explore our product pages here.