Lone Star® has always made a priority of developing new products that reflect the wants and needs of the marketplace.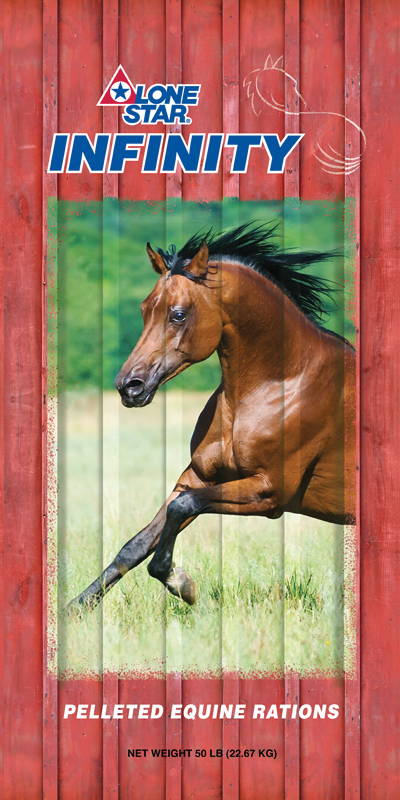 In doing so, we concentrate on the current trends in animal nutrition, and we listen to the concerns and desires of the consumer. For example, the Nonstructural Carbohydrates (NSC) in each formula have been adjusted to optimum levels to maintain good health in all classes of horses.
We are pleased to introduce Lone Star Infinity Pelleted Equine Rations.
Infinity provides four newly developed formulas to choose from that feature Chelated Minerals, Sel-Plex® Organic Selenium, Zinpro® zinc methionine, Probiotics and Omega Fatty Acids, and Infinity rations are formulated with controlled levels of nonstructural carbohydrates (NSC). Plus, TFP Nutrition has over 88 years of experience producing feeds for the Texas and Louisiana area so your customers can be assured our horse feeds will be right for their conditions.
Check out the new Infinity formulas in the Horse Feeds section of the website.